Tour to Nigeria
Do you require some thing different from your African Tour Operators? Tired of the same old itineraries. Afrique Travel Services has the answer. We are the only tour operator that knows Nigeria (The GIANT OF AFRICA) like the eye of the needle and we would be honored to share our knowledge and expertise of Nigeria with you.
Nigeria is an undiscovered tourism gem and provides tourist with open spaces, beautiful sunsets, magnificent mountain view and outdoor activities as in rich culture, tradition and festivals. From the time you arrive Nigeria, you are on a well earned vacation and a vibrant learning experience.
Our itinerary covers a wide range of Nigeria's most popular tourist attractions. What make our tour so special is that we include something off the beaten track or out of the ordinary for the discerning travelers. How about sleeping on a comfortable wooden raft shielded by high cliffs on the lake for a night or an exhilarating drive in a 4X4 whale drive vehicle while tow elephants chase behind. You may wish to join in one of Nigeria's many festival with cultural drumming and dancing a procession of chiefs. Explore the slave dungeons and the first story building in West Africa in Badagry, or relax on a sandy beach in Lekki, Eleko, Badagry, Whispering Palms and Bonny beach where you will have the opportunity of Dancing Live with Hippopotamus. Whether you have a special request or prefer to visit local art and craft shop, try your bargaining skill in an open air market, or visit the home town of American President Clinton in Abuja while you go on the Abuja city tour.
Afrique Travel Services, can put together for you an exciting tour package at low rate for an experience you will always remember. We operate through out Nigeria covering all tourist sites like the slave dungeons, national museum, Olumo rocks, Idanre Hills, Yankaari Games Reserve, Ikangosi Water Fall etc. We have dedicated personnel who will give you the best possible service at competitive price. For further details about our services, do not hesitate to contact us.
Places to visit
Zuma Rock
This inselberg named ZUMA rock is situated a few kilometers from Abuja metropolis on the way to Kaduna. The rock appears differently from the south eastern side of the rock as you are leaving Abuja. It is like a grotesque face with gouged out eyes and crooked nose. The Northern face of the rock resembles a giant head with broken nose wearing the red Indian outlook and facing skyward. The site would readily remind you of an upturned head of an Egyptian sphinx. When you view the rock from the north western face between Madalla and Suleja, it resembles a craunching elephant.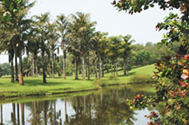 IBB Golf Course
This is an 18-hole green International standard Golf course, attracting local and International tournaments in collaboration with major hotels and Golf Association in the Country.
Aso Rock and Cave
This is the largest of the rock within Abuja ranging about 936 meters above sea level, over looking residential quarters and office building like the National Assembly, the presidential villa, etc. Aso means victory in Gbagyi dialect and Asokoro people are referred to as people of victory.
Agura Hotel
Agura Hotel, Abuja is one of the best Five Star Hotel in Abuja. All rooms are equipped with air-conditioners, local & International telephone, sport & recreational facilities, night club, bank and business center.
Olumo Rock
The name Olumo derived from the rock being naturally surrounded with caves which offered protection to the Egba people in the days of internecine wars. Many tales and mysteries are associated with the rock. It was once said, when an attempt was made to blast the Rock, puss and blood gushed out and the place had to be sealed off. There are guides & worshipers there round the clock to take you round.
Osun Osogbo Shrine
Osogbo is one of the old towns in the former Yoruba province. The Osun festival takes place every August and it involves worshiping of the Osun deity and the river goddess of River Osun is located in the sacred gloves of Osogbo town. The climax of the ceremony is the visit to Osun shrine. The tour will afford you a rare insight into the culture and traditional religion of the Yoruba tribe.
Assop Water Falls
Assop falls is an impressive sight to behold located 69 kilometers from Jos City while approaching the city from Abuja. This magnificent sight of nature provides a pleasant environment for picnic. The water gushes from an impressive height providing a beautiful sight.
Lady Kwali Pottery Center
This tourist interest was established in 1991 by a British potter of International repute for the preservation and promotion of traditional (motifs) pottery. The Gwaris and Koro people of Suleja are excellent potters. Their pot which are fashioned from the abundant raw materials available in the locality, are highly appreciated by all. Suleja the acnient city is 40 km west of the Federal Capital Territory.
Emir of Zazzau
Zaria is the seat of Emir of Zazzau who is the head of Zaria's Emirate council. It is about 72 km from Kaduna and 272 from Abuja city. The palace is a magnificent edifice built by Traditional Hausa Architects many years ago. The palace is one of the many cultural achievement in Zaria that has endured trials of modernity.
Gurara Waterfalls
Gurara fall is located along Suleja - Minna road some 100km from Abuja. This wonderful waterfall got it's name from the village bordering the River and was said to be a popular site for sacrifices for local inhabitants. However one can take a view.
Riyom Rock
About 10km from Assop falls and 59km from Jos city is Riyom Rock formation a spectacular place to marvel at the wonders of Nature. The rock has a breath taking view. On the outskirts of Jos 61 kilometers away in nature's gift of a basalt rock. The long stretch of the rocks are unique, purple in colour with different shapes symmetrically laid. It is a pleasant architectural display of Nature. A second visit here is irresistible.
Heleena Farm - The Rose Merchant
Roses are a sight and fragrance to behold. They are beautiful and will excite you on a guide tour of the farm. Here roses, carnation, herbs and vegetables like dill, bail, rosemary asparagus, broccoli, lettuce, cucumber, cauliflower, leek and many more are grown. Although the roses are grown mainly for export, a few vendors and shops all over the country offer cut roses and carnation for sale.
Yemoji Tourist Center
The Yemoji tourist center is a natural swimming pool carved out of the cool stream of Yemoji river located on kilometer 6 along Ijebu-Ode - Epe road. The swimming pool itself is about 32 kilometers long and 11 meters across. It's depth varies from 18 meters - 7 meters along it's length.
Bida Brass work and Glass
Bida is located 242km west of Abuja and dominantly populated by the Nupe people popularly know for their glass, brass and aluminum work. Bida brasss is said to be a marriage of both the ancient Arabian and Nupe culture. Another handcraft of the Nupe is black smithing. Brass and aluminum materials are fashioned into such items like bangles, decorative trays and bowls, walking sticks, household utensils etc.
Birikisu Sungbo Shrine
This is another tourist canter you need to visit it is located at Oke Eri in Ijebu-Ode Government Area. It is believe that whosoever visits the shrine and asks for any think in sober reflection will achieve such desires.